Hi guys, I joined today but I have been using this site for about 2 years now. I love this place and I have some suggestions:
I would definitely like to see more Star Wars pictures. Maybe with the new movie out now, we could see something new. Like a bunch of those scenes from Snokes Throne Room. Like when Snoke Dies, Rey is begging Kylo not to kill her, Fighting the guards. (Reason is I can't really work with the iron throne equivalent we have now) xD (I will send details and anything if you guys want to try it) (Read my details below.)
You know that Rome EggWars Picture? Well, thats from cubecraft and we cubecrafters LOVE that picture. And I was hoping you would make more of the different maps. I could send screenshots of maps if anyone interested. Just hit me up at my email: ultra7ex.com@gmail.com OR discord (The13thDoctor#0307)
Hi!
I see that you would really like to have a star wars minecraft wallpaper. I self-don`t know much about star wars but would love to help you make your wallpaper, just remember that I am not the one who is a professional wallpaper designer. I make wallpapers for fun and like to try new things, but if you still want to me to make you your wallpaper or need help making the wallpaper self, respond as fast as you can to me.

I wanna see a Yu-Gi-Oh themed wallpaper. Four character places, two players standing on each side of the field with minecraft-y duel disks, and two character places for the monsters summoned to the field. Something like that would be awesome! Thanks!
Yeah, I was considering this myself. The main problem was getting Hypixel's Bedwars maps, but I've solved that issue now. I'll make this for you by the next wallpaper mass upload, btw thx for using my wall as your picture. <3
Hey I actually made this wallpaper a while back and actually submitted it to Mojang. I feel that it could be useful to have here.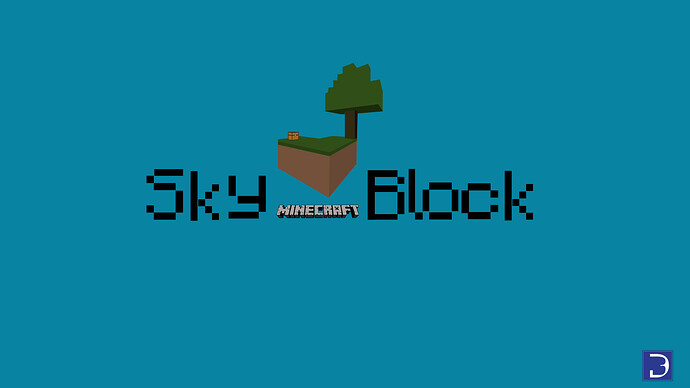 I am in need of a thumbnail. Single person, behind jail bars. The only "prison" related thing I saw was three people in a desert prison, but I only need one person in a regular prison like standing against the bars or something. I need this ASAP… thanks. LIVV <3
Looking for something artsy. Like painting or drawing. There really isn't any like that.
I was thinking about a walpaper with a small creeper and the player siting by his side, or it can be holding it or giving the player company to his journey .
<img src="/uploads/default/original/2X/e/eb12ee0f3d9c617f825c7b33b444a8e3e382beb7.PNG" width="690" Here is a wallpaper that I created "Looking Ahead" I was hoping that someone could accept it?
I need a wallpaper that show 5 users bullying another user. Would that work? It's for a Youtube series I'm doing.
I want a play ski wallpapers:slight_smile:
Like two players fighting with diamond swords!
I think that there should be a 'reference sheet' setup for artists like myself who want to show off minecraft skins we do or are paid to do. I absolutely love the site as it is and would credit whoever makes it, and the site itself! Just a front, side, back, and the side view of the opposite side… as well as a bottom view and top view. I just think it would be a neat concept for artists is all, and I really hope to see it made. I'd do it myself but my talents reside in drawing, not rendering, and using a skin editor to make basic skins.
one player or two standing by defeated ender dragon
The famous Jotaro vs Dio walk. You know it had to be asked.

can you send me friend request in discord i want to talk to you in dm's Gd7ultimate#5037