Is this skin good? It's my OC, Izumi Aki.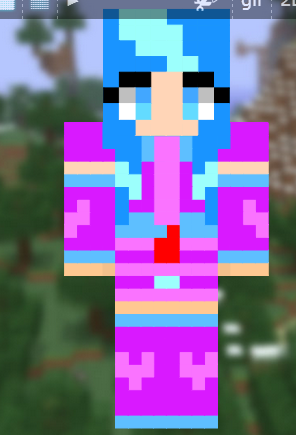 love the hair but the clothes don't really match. Try a colour that blends well with the her hair and it well turn out amazing e.g the blue on her clothes can be added in a bit more. Or if you want to keep the pink change either the to the two pinks used in the clothes or change the light blue streak to pink
I hoped this helped, if not then sorry and good luck.


I agree
about what u said