It won't let me create ANYTHING but item textures!!! If you have any idea why, tell me!!! PLEASE! Thx.
I will need you to describe better what is happening. The editor used to work in the past and now it stopped working? Or is this your first time using the editor?
Do your browser support webgl? Test it here: https://get.webgl.org/
What i'm saying is that the only textures I can create are for Items. Every
time I click, nothing shows up! Everyone else says it works w/ them. I
think its just my computer. But I wanted to let you know. And I use google
chrome so no on the supporting webgl.
What happens when you visit this link?
https://minecraft.novaskin.me/resourcepacks#default/assets/minecraft/textures/entity
Do you see this page?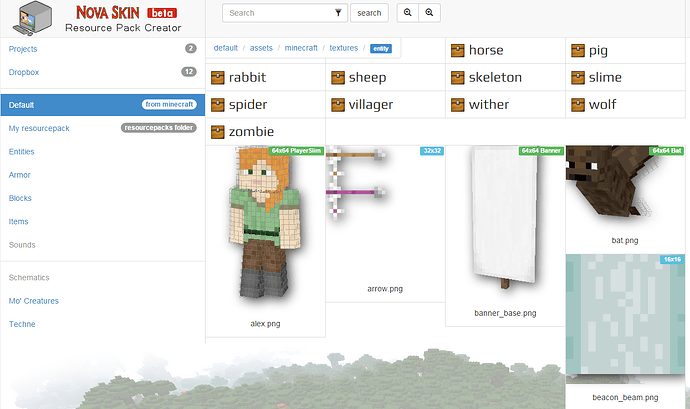 If you don't see this page, press F12, this will show the developer toolbar on the bottom of the page, click console, copy and paste the error log here so I can verify what is wrong.
I fixed this bug a LONG time ago. You can drop this subject. I have a new problem.