You can install any skin and texture that you find in the gallery for any mob, block or item in minecraft with the resource pack manager.
##How to install
Download the Resource Pack Manager.
The installer will guide you through the setup process.
##Searching textures
Visit the Nova Skin Gallery
Search for textures using the Mobs, Items and Blocks filter on the left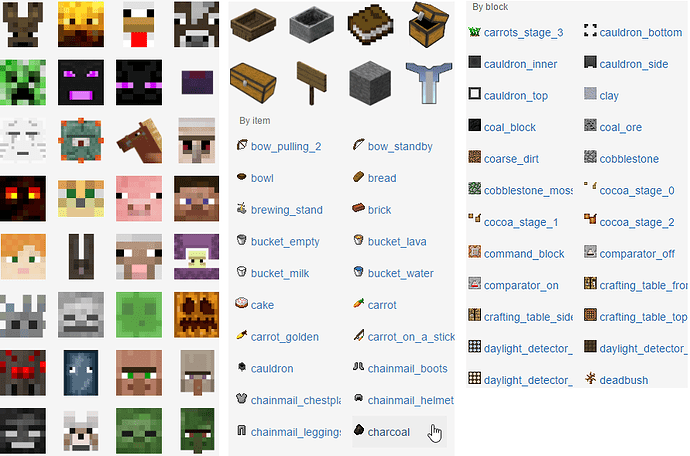 Find a skin that you like and click top open it


##How to download and install the skin
On the skin page, click on the apply to minecraft button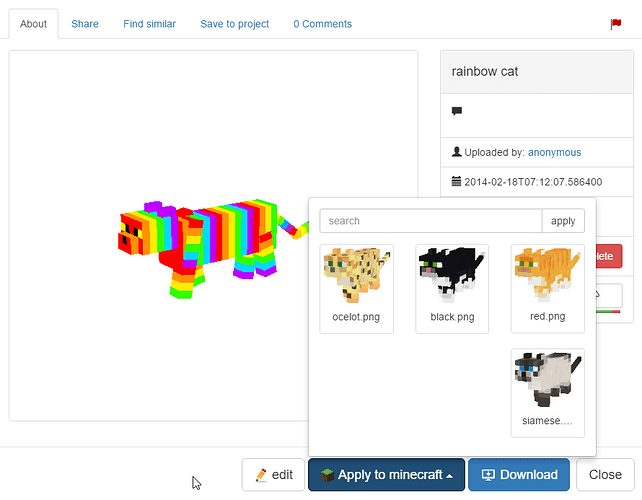 If you have installed the resource pack manager, you will see a list of skin options to replace.
Click on the one you want to change and you should see a message like this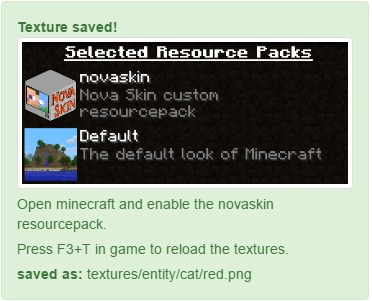 You don't need to close minecraft to reload the textures, just press F3 and T ant the same time to update the resource packs.
##How to remove one texture
If you don't want a skin anymore and want to return to the default skin you can delete it.
Visit minecraft.novaskin.me/gallery/local/
Locate the texture you want to remove, open it and click on the red delete button on the right.