With many ideas in my mind and at least decent reference screenshots I would like to request some wallpapers. (Er… one at a time at least… don't wish to overwhelm anyone!!)
First: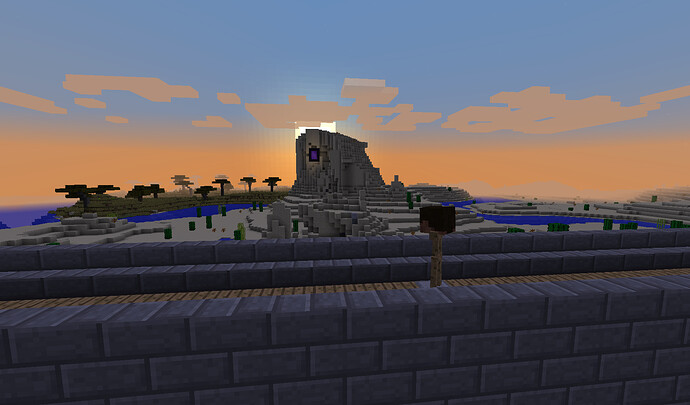 A Sign/A Dire Sign, I thought of this after making a new skin and thought it'd be interesting to have as a wallpaper! The armor stand with the head is meant to represent where the skin would be placed. The head was tricky to pose so to clear this up, it is meant to be looking more toward the Nether Portal.
Fun Fact: The wall the skin stands on is actually much longer and was built manually, was, not, fun. But hopefully will be worth it in the end!