First time requesting a Wallpaper to use skins on.

So… basically I am requesting actually two wallpapers, one is a PvP one, I was thinking during like a blizzard or something? The other one is somewhat of a holiday one (can be non-holiday too but it was thought up because of a holiday), it is pretty much a Thanksgiving one. Simply, big table, lots of people, and stuff. I made a rough version of it in Minecraft.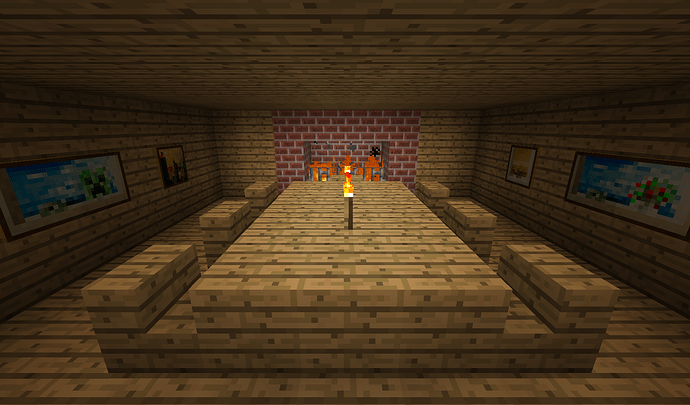 The lighting in the wallpaper itself would be a little less lighter so that the fireplace light stands out a little more. But I am sure ya'll get the idea.

Edit: There is meant to be 9 chairs… I forgot to put two in… this wallpaper is meant to have 9 skins in it.